Portable Appliance Testing (PAT) Costs & Quotes
Last Updated on By Jon
Getting your electrical equipment safety checked is vital. Our 2023 guide to PAT Testing Costs will help you to understand what is involved, and how to save with average costs and free quotes.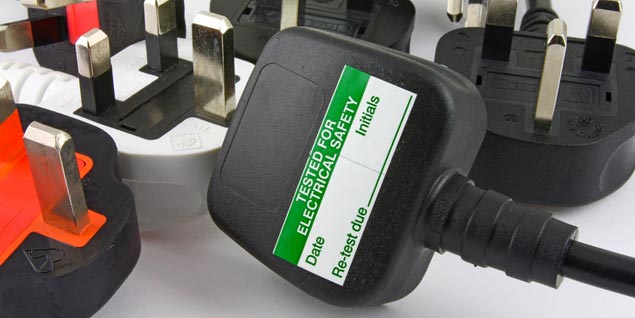 How Much Does PAT Testing Cost?
Let's look at some average prices for portable appliance testing services:
Property Type
Price
10 Items Tested (including callout)
£53.50
50 Items Tested (including callout)
£107.00
1 Additional Item
£2.14
5 Additional Items
£10.70
10 Additional Items
£21.40
20 Additional Items
£42.80
50 Additional Items
£107.00

(Prices taken from multiple sources and averaged)

Prices Checked 02/10/2023
PAT Testing Cost Calculator
From our experience working with different companies, we have realised that most of them charge a fixed fee for the first lot of the appliances. Any appliance assessed after this is charged a small price.
In general, the fixed price ranges between £50 and £100, covering the first ten to fifty items. Any additional appliance is charged averagely £2. The cost per appliance is lower when more appliances are tested.
If the testing works take an entire day, look forward to paying around £400 to £450 (VAT inclusive)
Factors influencing the price of PAT testing
Extra services provided
A professional testing company may include Pass/Fail labelling in the primary pricing along with PAT testing. They should also give you a PAT testing certificate and the test result of each appliance.
If you wish for the failed devices to pass the test, you must be ready to pay for extra services offered by these testing companies. Such works include fuse replacement (up to 50p), rewiring existing plugs (up to £2.00) and installing a replacement plug (£4.00 to £5.00) each price based on per-item.
Contractor location
You will spend more on labour in London and South England than other areas in the UK.
If the contractor handling the test requires to move past a certain span to access your appliances, then this will add to the overall feel. Since most local contractors do not provide PAT testing, you may require to source a quote from further away if your premise is located in a remote area.
Location of the property with the appliances
Are your appliances located in one setting or in various buildings? Keep in your mind that if the latter is your case, the electrician will require more time to access all the appliances, increasing the cost of labour.
Background to PAT Testing
Portable Appliance Testing, also known as PAT testing, is an examination done on electrical appliances to determine whether they are safe to use. The testing comprises a visual and formal inspection that is conducted by a qualified person.
PAT testing is not mandatory under law, but it helps satisfy the Electricity at Work Regulations 1989. This is why every business has this test done regularly. If an appliance passes this test, it is labeled with a green label. In a typical working environment, this gives employees peace of mind knowing that their working appliances are assessed and verified as safe. Along with the green labels, a PAT testing certificate indicating the serial numbers of the appliances tested is also issued.
Portable Appliance Testing is not a new thing as even before 1970, workers still identified labels such as 'passed', 'do not use' and 'tested for electrical safety' on electrical appliances. Ancient tests were, however, time-consuming to maintain since they had to be recorded on massive logbooks.
Get Free PAT Testing Quotes Online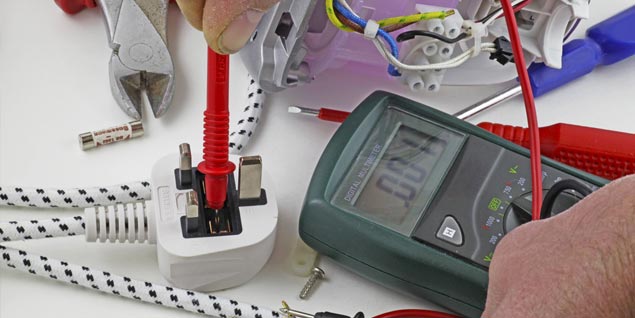 Is PAT testing mandatory under law?
No, as currently, no legislation has made this test compulsory. However, the Electricity at Work Regulation requires that electrical equipment be safe without indicating any specific procedure of how maintenance and testing should be done.
What regulations apply?
The Electricity at Work Regulation and the Health & Safety at Work Act are the only regulations that apply directly to PAT testing. Whether you are a landlord, employer, or business operator, you should take PAT testing as your own responsibility.
Free PAT Testing quotes
The person carrying out the PAT assessment should provide you with a quote that corresponds to the average figures indicated in this guide. In summary, a qualified testing person should have the right equipment and skills to carry out the testing, the right knowledge to interpret the test results and one that provides labels confirming that the tested appliances are safe to use.
Remember that our price guides cannot be substituted for fixed and customised written quotes. We have a network of the leading PAT testing electricians waiting to give you a quote for your job. Just fill our online form and get several obligation-free quotes in your specific local area that you can compare and pick the one that best suits your needs.
Get the Best Prices Now