How Much Does Skip Hire Cost? Free Quotes
Last Updated on November 13, 2020 By Jon
A significant part of home or office upkeep involves waste management. It is sensible that you find an efficient way of disposing of your rubbish to create a clean and conducive environment, both at home and workplace.
While waste bins do the work, they may be hectic to handle, considering the back and forth movement in disposing of trash. They fill up quickly, and some may have a weak structure. The good news is that there is a solution which is hiring a skip bin. If you are not conversant with what a skip is, it is a large waste container with an open or closed top, which you load into refuse trucks.
Get Free Skip Hire Quotes Online
What discourages many people from hiring a skip is the cost which many assume is high. While it may be higher compared to having a bin, it is more convenient. When focusing on cost, there are several factors you need to know that will influence what you will pay the skip provider. Here are the essential things you need to know that influence the skip hire cost.
Size
An essential thing to understand when you want to hire a skip bin is the size. The bins come in various volumes, and you have to know about their dimensions and the different prices they attract. When selecting a particular size, there are several factors to consider, such as the load of material it should handle and collection frequency.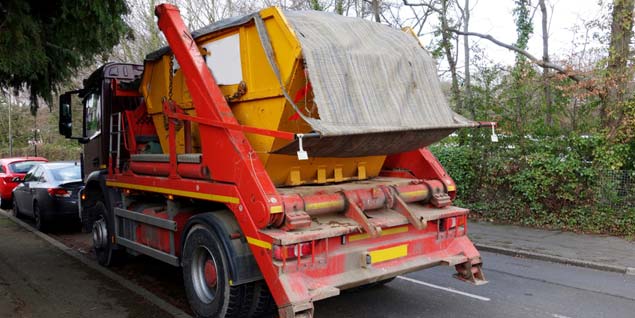 Here are some of the skip bin sizes that you may come across.
Mini Skip Bin
The mini skip bin is ideal for homes or an apartment. The bin will have a capacity ranging from two to three yards and can hold up to 45 bags of trash a week. This is a great capacity for most homes as it won't fill up fast. The dimensions of this bin can be somewhere between 1.25 meters and 1.44 meters, with an almost similar height. The cost of hiring a bin of this capacity is between £100 and £150.
Midi Skip Bin
The midi or medium skip bin has a volume between five and eight yards and is ideal for apartment blocks and medium companies or industries. This skip will handle roughly 90 bags in a week. Many skip hiring companies will have the midi skip bin as their highest capacity bin, and this may be due to the trucks they have. To hire a midi skip, you will part with something around £110 to £400.
Large Skip
The large skip will have a capacity of above 12 yards, which is ideal for large scale businesses such as manufacturing and processing plants. In a week they can handle at least 100 trash bags, with the amount going hire depending on its dimensions. If you want to hire this type of bin, you will pay from £200 to £800.
When you look at the cost of hiring skips, you will note that the bigger the bin, the more costly it is.
Duration of Hire
Another factor to consider is the duration you want to hire the skip bin. The more time you use it, the more you pay. However, you should also look at the rates, where a long term hire will be cheaper. For instance, if you want to use the bin for a year, a one-off payment may be cheaper compared to monthly payments, though it depends on the hiring party. It is advisable that you carefully analyze how long you intend to use the bin to have the right price quotation.
Your Location
Where you stay or your business location will highly influence how much you pay to hire the bin. In cities like London, the cost will be higher compared to places like in the northern part of the country. If you are in the capital, you may pay £50 to £100 more than the standard hiring cost.
Other factors that may determine the pricing include your remoteness. You understand that trucks need to access your home or premises to pick the loaded skip. If you are far from the road, or there is poor terrain, you may pay more.
The Type of Skip Bin
There are several types of skip bins, which include open skips, closed bins, roll-on and roll-off skips and mobile bins. Open skips are the most common, and as their name hints, they have an open top. They are also relatively affordable. On the other hand, closed bins are quite pricy due to their convenient design, where they have a lid or a similar structure. The closed bins are the ideal option when dealing with sensitive disposed material such as medical and anatomical waste.
When you opt for a closed bin, expect to pay £200 to £700 to hire it.
What is Your Waste?
The type of waste you deal with will also influence the skip hire cost. You should agree with the skip provider on the accepted type of waste. Some firms will accept certain waste and forbid others. If you dispose of forbidden material in the bin, the cost might skyrocket due to fines coming from an agreement breach.
There are risky types of waste that require much attention. They include medical and radioactive waste, which if not handled properly, will have devastating effects. In case you have this type of waste, you will pay a higher hiring cost due to the nature of the substances. The same may apply when handling non-biodegradable throwaways, mostly electronics.
There are hazardous materials that should not go to the skip; below are some of them.
Car batteries
Tyres
Fluorescent tubes
Fridge and freezer parts
Televisions and monitors
Gas canisters and many more.
Situation of The Skip
Where you place the bin will also determine how much you will pay to use it. If you have an expansive compound, you can place it in an easily accessible place, where it won't be an eyesore. The hiring costs appreciate when you do not have space to situate, and maybe you rely on public spots.
If you place it beside the road or driveway, you have to pay for permits from the local authorities. Before putting it on public places such as on the roadside or driveway, ensure it does not cause any traffic obstructions - to be on the safe side of the law.
A point to note is that the skip needs a stable ground. Concrete or a similar hard surface is the perfect foundation to place the bin as they can withstand its weight with an increase in load.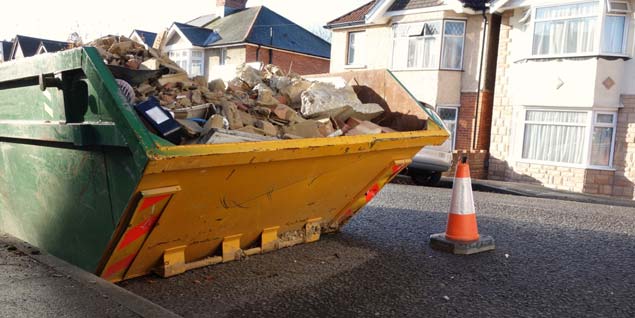 Pay Attention to the Weight Limit
For the skip bins to serve you well, you have to pay attention to the indicated weight limits. In other words, you should never overload it. Your bin provider will indicate the bin's limit which you should not exceed, as it may affect its structural integrity.
In case of an overload, you may incur fines due to going against your agreement. If your waste load increases, you can request a larger skip. The collection truck can also handle a certain weight limit. If you are dumping concrete and other heavy material, a larger and more resilient bin will work for you.
Be Keen on Unlimited Time Offers
Some firms will offer an unlimited time package, which may seem to be a good deal on the surface. However, when you look at it keenly, you realize you will be spending more. A great option is to go for timed services, which can be one or two weeks.
The good thing with a timed deal is that you can easily keep tabs on how you use it. If you exceed the agreed-upon time, you will pay a small additional fee.
The Company
A huge determinant of the price you will pay for a skip bin is the company. There are several skip bin hire companies all over the country, and each of them has a different pricing plan. You should look for the best plan, which your budget will easily accommodate.
When looking for a decent skip hiring company, pay attention to factors like bin sizes, waste restrictions, and location. For the location, understand that the further the company is from your home or premises, the higher the hiring cost might be.
Value-Added Services
Some firms will offer value-added services to top up waste collection. The services include on-site recycling if you want recycled products, sorting, and handling of hazardous waste. Most of the time, the companies will charge a small additional fee to cover the costs of these services.
How to Reduce the Cost of Hiring a Skip
After looking at the factors that affect the cost of skip hire, you get an idea of what to do to reduce the fees. Here are some moves to pull for a cheaper service.
Go For Services Local to You
Location matters a lot when hiring a bin; where the further you are from the collection point, the higher the charges. An ideal move is to go for companies near you, which will cut you a nice deal.
Pay Attention To Bin Size
Before picking a skip, have a rough calculation of the waste you dump. It gives you an idea of the size to take. Avoid taking a bigger-sized skip bin as you will pay more for it. In the same vein, do not take a smaller bin, as you may go past its weight limit and attract fines.
Also, bigger-sized skips are prone to 'raiding' by neighbours, who will dump their waste in the container without you noticing.
Get a Suitable Company
Your budget should guide you to the right company that will give you value for every pound you spend. The firm will also help you out in areas such as getting permits, in case you have the skip on a public area.
Sharing A Skip Bin
If you have interested neighbours, you can join hands and hire a single skip bin to serve both of you. It is a great move as you are pulling resources; hence, it won't cause much strain to your pockets.
When is The Skip Not a Great Option?
While the skip is a convenient choice in litter disposal, there are instances where you should forgo it. For example, if you cannot meet the hiring fees, you can use ordinary bins or a large disposal container. Also, if you do not have a large waste output, you may consider the wheelie bin.
Alternatives to Skips
Skip bags are a great option to consider, especially if you are on a tight budget as they are cheap to acquire. They come in similar sizes to the mini and midi skip bins and can accommodate a lot of litter. They are easy to handle and have a more flexible shape; as such, they do not take much outdoor space.
Skip Bags
You can also resort to paying refuse collection rates to your local authorities for them to handle your disposals. The rates are quite friendly, though, at times, your rubbish may stay for a long time uncollected.
Paying Permits to the Local Authorities
If you have interested neighbours, you can join hands and hire a single skip bin to serve both of you. It is a great move as you are pulling resources; hence, it won't cause much strain to your pockets.
House Clearance Services
House clearance services help in de-cluttering your house and reducing your average waste load. House clearance targets junk that you do not need anymore and will help create more room in your home or work premise. The house clearance service will do the disposal job for you, taking with them the junk. If you have more junk, you can set up a garage or boot sale to get rid of them.
Hiring a Rubbish Removal Team
Another option to try is hiring a rubbish removal team. The team will pay your home a visit in an allocated time slot and get down to business removing all manner of rubbish and junk and dispose of them. An advantage this move has over hiring a skip bin is that they can deal with items prohibited in the bins like fridge parts and gas canisters.
Final Word
A skip is an excellent and efficient disposal item, and it holds a higher load compared to other receptacles like wheelie bins and bin bags. You need to hire the bin from reputable companies, who come and pick after it is full or as per the agreed duration, which is typically either one of two weeks.
Compare Skip Hiring Costs Now