Blown Window Repair Costs in 2023
Last Updated on By Jon
If you're noticing condensation on the inside of your double or triple glazing then your glass unit is blown. Our guide to blown window repair costs features average 2023 prices (updated weekly) and free quote from local approved professionals.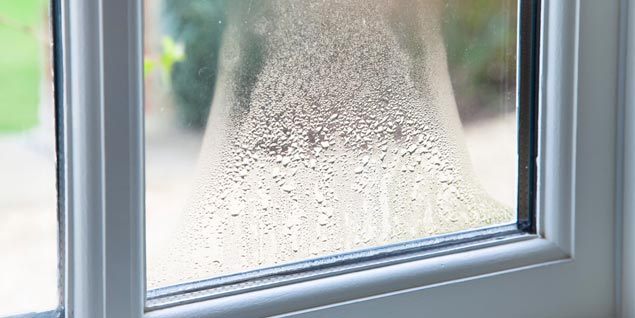 Average Cost Examples
Here are some average prices for repairing blown window units:
Window pane size:
Replacement cost:
200mm x 400mm
£57.78
300mm x 500mm
£65.27
400mm x 600mm
£71.69
500mm x 700mm
£78.11
600mm x 800mm
£93.09
700mm x 900mm
£108.07
800mm x 1000mm
£123.05
800mm x 1100mm
£133.75
900mm x 1100mm
£144.45
900mm x 1200mm
£155.15

(Prices taken from multiple sources and averaged)

Prices Checked 04/10/2023
Blown Window Repair Cost Calculator
Blown Window Replacement
If you want to get a blown window replaced, expect to pay about £60 up to £350. This cost varies on whether you need the glazed unit to be repaired or the entire window replaced. The dimensions of the panels you want to replace also affect the cost incurred.
You also need to take into consideration how hard or easy it will be to access the panels. For sash windows, the replacement cost is also a factor of the number of panels that need to be replaced and the double-glazed unit's current condition.
A blown window may also need frame repairs or replacements after the panels have been fitted. This needs to be considered as it adds to the total cost involved. The cost of the services done by the tradesman tackling the job (ranges from £100 to £200 a day) should be included in the project's total cost.
Other Cost Factors
On fitting the new window, you may need to work on the ventilation where the work was done in the room. New windows are airtight and will in most cases, retain high levels of moisture too. You can only get out of this if your double glazed have trickle vents as this ensures better ventilation. It is therefore vital to understand clearly the type of window you are dealing with before the repair work is done.
You need to include a couple of tradesmen in the mix, including painters, plasterers, and decorators. These too add to the overall cost. The time it will take to clean up the area after the work is done also contributes to the final cost of this project.
Get Free Blown Window Repair Quotes Online
What causes a window to blow?
If there is a gap between the panes of glass, moisture may get in causing misting of the glass. The opening may be as a result of damaged sealant or damage of one of the glass panes.
These are the most causes of blown windows:
Deterioration of windows over time (old windows)
Damaged window seals either accidentally or due to general wear and tear.
The use of harsh chemicals on windows
Poorly installed windows
Regardless of the cause of misting, you should make sure that the window is repaired promptly. Remember that the energy efficiency for insulation is reduced in failed double glazing. If a weakened glass causes a blown window, you should also know that this may pose a security risk to your home.
Repairing or replacing?
First, you have to determine how the blown window should be replaced. The beauty of this project is that, in most cases, you don't have to replace the whole window. Generally, all is required is to have the double-glazed unit replaced.
A qualified tradesman should first measure the part of the window that needs replacement. Proper measurements ensure that when the glass arrives, it is appropriately cut to fit into the window frames.
It is the tradesman's work to ensure that the measurements for fixing the frame are figured out. The expert should finally see that the old unit is removed and the replacement fitted correctly in.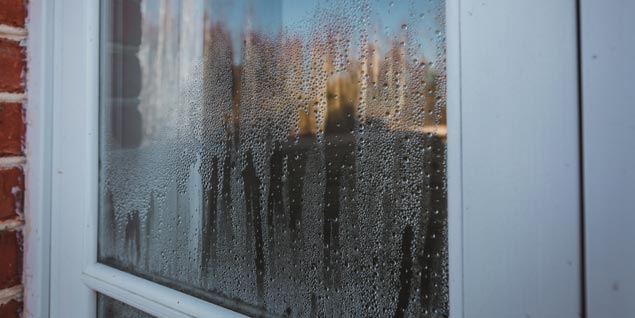 Can I DIY?
Generally, removing double glazed units is simple and straightforward. However, if your double glazed windows are fitted with anti-theft blocks, the work can be a little complicated. Whether the double glazed units were fitted using pressure gaskets or double-sided tape, they are easy to remove. If you want to replace the double glazed units, you need to be very accurate with the measurements. You also need to consider the thickness of the glass panes, the need for toughened glass and the type of the glass you need (whether tinted or standards).
If you have the right skills and tools, a DIY double glazed unit replacement is possible. You should, however, keep in mind that hiring an expert to handle this work won't cost you much and it will definitely come with other advantages, including timely completion and reduced mistakes. Hiring a qualified tradesman will also eliminate the case of a potentially inferior job being done on your delicate double glazed units.
It's important to measure accurately
If you make mistakes in the measurements, you could end up buying panes that cannot be used for the area you need to work on. The finer details such as the type of glass, thickness and the need for tinted or toughened glass should be given proper attention.
Today, there are many types of windows that best fit specific properties. If you don't understand this, you might end up making a mistake and spending money on something that you cannot use for your home. Keep in mind that some newer double glazed units have anti-theft blocks that can slow down the project.
Frequently Asked Questions
How long should windows last?
This primarily depends on the quality of the windows. From our experience, most people have no problem with double glazing misting up within 5 years of installation.
What does a new replacement sealed double glazed unit cost?
Double glazed units in standard sizes can be acquired from as little as £25 if purchasing just the unit itself.
What causes the condensation between the glass panes?
The most common cause is damaged seals around the window letting moisture to get in between the panes. Over time seals can perish enough to let a small amount of moisture in, which becomes visible in changes of temperature.
Is replacement the only option?
No, as you can have the double glazed windows repaired flawlessly by a specialist. However, this is not always possible as it also depends on the type of glass in the window frame. Sometimes it is cheaper to replace just the glass unit rather than repair it.
How much does it cost to replace a misted glazed window?
Since in most cases this calls for the double glazed unit rather than the entire window to be replaced, it is a relatively cheap job with the better proportion of the overall cost going to labour. Units can be measured and made off-site and fitted with ease by experienced installers for as little as £50.
Compare Local Window Companies Now