How Much Does Secondary Glazing Cost?
Last Updated on By Jon
In this guide we look at the cost of secondary glazing installation for 2023, covering all factors that influence the price along with additional information including benefits and considerations.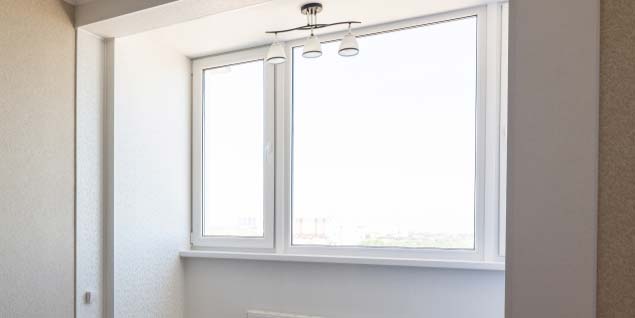 Average Secondary Glazing Costs
Lets start off with some average prices secondary glazing:
Number of windows
Supplied
Fitting
Duration
1
£321.00
£64.20
1
2
£642.00
£128.40
1
3
£963.00
£192.60
1
4
£1,284.00
£256.80
1
5
£1,605.00
£321.00
1
6
£1,926.00
£385.20
1-2
7
£2,247.00
£449.40
1-2
8
£2,568.00
£513.60
2
9
£2,889.00
£577.80
2
10
£3,210.00
£642.00
2
11
£3,531.00
£706.20
2-3
12
£3,852.00
£770.40
2-3

(Prices taken from multiple sources and averaged)

Prices Checked 03/10/2023
Secondary Glazing Cost Calculator
Further Information
When it comes to performing window replacement, double-glazing has been an extremely popular option for homeowners over the years. However, another choice that is fast gaining popularity is that of secondary glazing.
Secondary glazing not only provides an affordable option for soundproofing and insulating your home; these windows also don't require much maintenance over the long-term.
These windows have also been recommended for use by the English Heritage and Listed Property Owners Club as being one of the most suitable options for conservation areas and listed buildings that cannot be given planning permission on any type
Get Free Secondary Glazing Quotes Online
What is Secondary Glazing?
These units are additional windows that are placed on the inside of your home behind its existing windows. In most cases, they are manufactured from aluminium and have a slim-line design.
Secondary glazing provides additional protection against outside noise and chilly temperatures without all the hassle of having to replace any of a home's existing windows. Homeowners also have the option of removing these units during the warmer summer months so that more fresh air and light can be let inside.
Several different types of secondary windows are available, enabling homeowners to find the right style to match the rest of the windows on their property. Some of the most common options include:
Vertical sliders
Lift out panels
Horizontal sliders
Top hung windows
Side hung windows
Double-side hung windows
Removable door panels
In short, secondary glazing performs the same job as double-glazing, but at a fraction of the cost. There is also no hassle of having to obtain permission to do any form of building alterations because these units are not classified as permanent fixtures.
Cost of Installing Secondary Glazing
Factors that will affect the cost of installing secondary glazing include the amount of windows that are required and the type of frame material that a homeowner chooses. In cases where soundproof glass is required to reduce noise levels in a home, this will also cause an increase in the pricing.
Pricing mentioned below are basic examples of what it will cost to provide and install secondary glazing. Individual windows run between £280 and £330 each in most cases.
A bungalow requiring five windows will cost approximately £1,600 for materials and around £400 for labour.
A terrace home needing nine windows will cost about £3,000 in materials and approximately £450 to £480 for installation.
Semi-detached properties that require 10 secondary glazing units will cost property owners around £3,200 to £3,400 for the stock and about £750 for labour costs.
A home requiring 14 additional window units will set property owners back approximately £4,500 for the products and about £950 to £1,000 for labour.
Secondary Glazing Benefits
Property owners will be able to enjoy several benefits after having secondary glazing installed, including:
1. Reduce Noise Levels in your Home
Property owners that live on busy streets or close to event arenas will be able to benefit substantially by installing secondary glazing units because it will decrease the amount of noise that enters a property. In some cases, these units can block a little more external light as well – this can be especially handy for bedrooms that face on to busy streets.
Secondary glazing has often been shown to perform better than standard double glazing with regards to blocking out noise. This is because the gap between a home's existing windows and the secondary glazing is a little wider than that found on standard double glazed panes.
If additional noise reduction is required, sound-reducing glass can be used on the secondary glazing panes. However, this will affect the pricing somewhat. One of the best options in this regard is known as glazed heavy-duty glass because it has the ability to block out up to 90% of external noise.
2. Keep More Heat Indoors
Up to 10% of the heat that is generated by a home's central heating system ends up being lost through single pane windows, with an additional 15% of it being eliminated by cold draughts.
Secondary glazing is able to help retain heat in a home because of the additional layer of glass that is placed behind existing windowpanes. Not only does this glass act as a barrier; a gap is created between the original window and the secondary glazing, which traps air in between.
These panes also prevent additional draughts from entering a home, allowing your energy bill – and carbon footprint - to be reduced over time.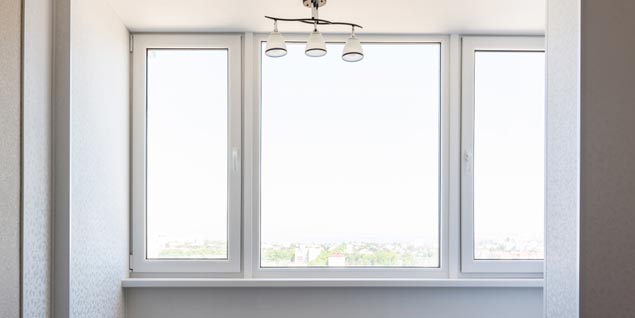 Comparing Double Glazing to Secondary Glazing
Although secondary glazing technically does the same job as double glazing, there are a few differences to take into account before choosing an option for your home.
Double glazing has been designed mainly to provide climate control inside your home. These units have been manufactured from two glass sheets that have a gap between them to provide additional insulation. This gap can either be filled with Argon gas or be a vacuum. Argon gas is used to help slow the movement of air to the inside of your home.
During winter, double glazing keeps your central heating system's heat inside your home, while also preventing cold air from entering from outside. In summer they are able to prevent the sun's heat from entering a home as well. This allows your property to remain comfortable inside – thus also reducing cooling bills.
Secondary glazing provides an additional glass layer behind existing windowpanes, so this also helps retain heat.
Although double glazing is often pushed as being the better option, this may not always be the case. While these windows may provide more comfort than their single pane counterparts, there are cases where those with uPVC frames may not always be as effective as secondary glazing with regards to energy savings.
If high end double glazing units are chosen, their performance will generally be better than secondary glazing. However, pricing for top end units will also be substantially more expensive than that which is quoted on mid-range units, for example.
Homeowners who are more concerned about reducing noise levels inside their properties will benefit more by having secondary glazing installed instead of double glazing. The wider gap that is found between a home's windows and the secondary glazing units goes a long way in helping to keep external noise from entering a home.
Another advantage that secondary glazing has over double glazing in that no building alterations or renovations need to be carried out in order to install them. They simply fit behind a home's existing windows. This also means that homeowners won't have to worry about the hassle associated with disposing of any old windows and frames.
Labour costs for installing secondary glazing will also be substantially lower than those quoted for double glazing because it is far less labour intensive to simply mount these units behind existing windows. In addition, tenants who rent properties can even take the secondary glazing units with them if they ever move hous
Secondary Glazing Overview
Secondary glazing mostly receives positive reviews and it is by far the better option for property owners who are more interested in noise reduction than insulation. However, if keeping summer heat out of a home is your main goal, double glazing would be the better option in this case.
Before reaching your final decision regarding whether to install secondary glazing or double glazing, it's essential that you obtain a few quotes from professional installers. If you would like to obtain quotes, simply complete our quick website contact form today. Several qualified and accredited installers will contact you in no time at all to discuss your requirements and the available options that will be most suitable for your property.
Obtaining quotes through our website is absolutely free of charge and you will not be not under any obligation to accept a quote after it has been provided. In addition, all of the companies that contact you have been carefully pre-screened to ensure that they are fully accredited and that only the best quality workmanship and products will be used on your property.
There is no need to wait any longer to obtain quotes for having secondary glazing installed in your home. Get in touch with us today and your secondary glazing could even be installed within the next few days if you're happy with the quotes you receive.
Compare Local Glaziers Now