How Much Does Damp Proofing Cost? Free Quotes
Last Updated on By Jon
Our 2023 guide to damp proofing your home or workplace is all you need to ensure you remedy any dampness you encounter. Our information and price guide is updated weekly for accuracy.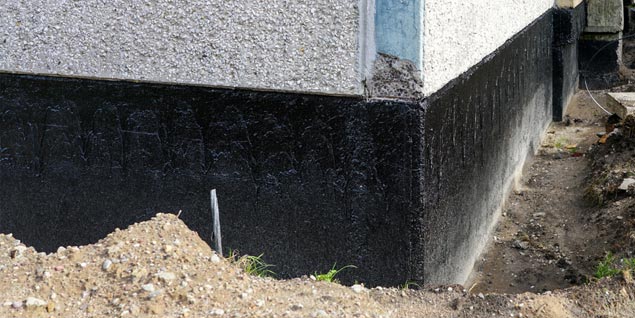 Average damp proofing costs
Let's take a look at some average prices damp removal services:
Type of House
Single Wall
Complete House
Terrace (excavation)
£214.00
£299.60
Semi (excavation)
£288.90
£535.00
Detached (excavation)
£481.50
£1,605.00
Terrace (DPC injection)
£246.10
£395.90
Semi (DPC injection)
£428.00
£856.00
Detached (DPC injection)
£695.50
£2,140.00

(Prices taken from multiple sources and averaged)

Prices Checked 02/10/2023
Damp Proofing Cost Calculator
Average Cost of Damp Proofing
The cost of having a rising damp problem addressed and rectified will depend on how serious it has become, the initial cause and the size of your building. Pricing mentioned below is average and can vary depending on different factors. For instance, pricing could be up to 20% higher if your property is situated in and around central London.
If the ground level around your home is higher than the original DPC, some excavating will be required. In cases where concrete paving slabs need to be laid, pricing mentioned below could end up doubling in cost.
A single wall on a terraced property can cost approximately £180, while an entire terrace home's cost will be around £300 to £320.
A single wall on a semi detached home will cost anywhere from £250, and up to £550 on the whole house.
When dealing with a detached home, pricing can average between £400 for a single wall to £1,500 or more for an entire home.
In cases where a home doesn't have any type of DPC layer, a chemical DPC will need to be injected, and this will incur an additional cost for the material used and extra labour that is required.
Homeowners can expect to pay around £250 for a single wall and up to approximately £400 if this treatment is required for the entire property.
In cases of semi-detached homes, pricing can start from £380 for a single wall to about £850 for the whole home.
This treatment will cost approximately £700 for a single wall and as much as £2,200 if the whole house is being attended to.
The above-mentioned pricing is a basic estimate for damp proofing and installing a DPC layer. However, in cases where severe damp issues have been detected, additional quotes will need to be obtained for re-plastering and re-painting the affected areas.
More Information
Any form of dampness in a home should be addressed and remedied as quickly as possible. This will involve calling in the experts to diagnose the cause and provide you with a plan of action to get rid of it.
Treating dampness symptoms will not resolve the problem completely. It will merely mask it temporarily, causing it to return with a vengeance at a later stage. Over time, this will cause permanent damage to the structure of your home as well as many of your prized possessions.
In situations where moisture is visible on interior walls or water stains have developed over time, the most likely cause of it will be rising damp. This scenario occurs when water starts to rise from the ground and travel upwards through a home's walls.
As the water starts being absorbed upwards through the brickwork, it also transfers into the plastering. This results in visible water/dampness-related marks appearing on the walls.
Get Free Damp Proofing Quotes Online
Determining whether Rising Damp is Present in your Home
Some of the main symptoms that you may have rising damp in your home can include:
Visible white salt-like deposits that start appearing on plaster.
Tide mark stains – these are normally brown or yellowish in colour and start appearing above skirting boards.
Flooring starts showing signs of rotting.
In cases where damp patches are higher than 1.2 metres up on walls or on ceilings, there is a strong chance that leaks have appeared in your roof and loft area. This will need to be investigated by a roofing expert.
Potential Causes of Rising Damp
It's crucial to ensure that the root cause of your rising damp is diagnosed as quickly as possible. Below are a few tips that can help you identify where your rising damp has started:
1. Find the wall's damp proof coursing (DPC)
This layer should be quite easy to locate in the wall outside your home. In most cases, it will run horizontally and about six inches from ground level. DPC forms a crucial barrier because it prevents moisture from rising up your home's walls. If rising damp has penetrated your home, there is a strong chance that there may not be a DPC layer or that it could be damaged.
2. Inspect for bridging
Any object that touches your home's wall at a level which is higher than that of your DPC can form a bridge that allows water to bypass it and infiltrate your home. It's important to check and see that ground level isn't above the DPC anywhere – even stairs can enable water to penetrate walls in some cases.
3. Check your neighbour's property
If you live in a semi-detached property, there's also the possibility that bridging has occurred, which in turn is causing the rising damp inside your home. Check to see that your neighbour's side of the property has a DPC layer, that it's above ground level and not higher than the DPC level on your side of the property anywhere.
4. Take internal bridging into consideration
In some cases, bridges can also occur inside wall cavities and these often form due to debris that may not have been properly cleared out during construction. If it's enough to let moisture come through and bypass your DPC layer, rising damp will occur.
Addressing and Rectifying Rising Damp
Although rising damp can often be rectified in a DIY capacity, this is not always the recommended route to take. In most cases, it is best to rather employ the help of experts, as this will ensure that the job gets done properly. Experts will also have the required tools on hand to get the job done as efficiently as possible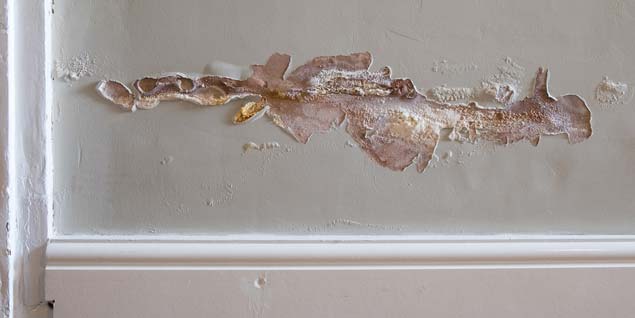 Why Rising Damp must not be Ignored
Although many homeowners tend to ignore the signs of rising damp or even attempt to cover them up with a fresh coat of paint, this will not cause them to magically disappear. In fact, covering up signs of rising damp will cause it to spread even further and become more of a serious problem than ever before.
Over time, more and more moisture will make its way up brickwork and penetrate through any wood and plaster that is in its way. If ignored, this problem will worsen and cause more severe property damage that will be extremely costly to rectify.
Unchecked rising damp will also result in the development of black mould in your home and this not only damages property; you and your family could experience severe health issues as a result of being exposed to it over time.
If your home has a rising damp problem, why not fill in our quick and easy contact form today? You will be provided with a few quotes from tradespeople that are fully accredited and have been carefully pre-screened. This will ensure that you are provided with the best quality work possible.
Compare Damp Proofing Costs Now