How Much Do Resin Driveways Cost? Compare Quotes
Last Updated on By Jon
Resin driveways have become hugely popular in the UK, and our 2023 guide will help you understand everything involved, including average costs and how to get free quotes to compare.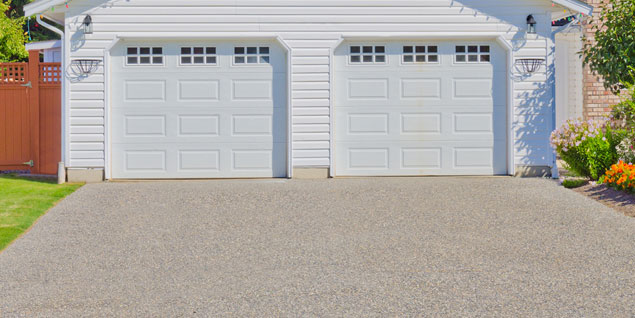 Average resin driveway costs
Take a look at our updated price list for a new resin driveway:
Driveway Size (m2)
Minor Groundwork
Major Groundwork
1m2
£58.85
£117.70
10m2
£588.50
£1,177.00
20m2
£1,177.00
£2,354.00
30m2
£1,765.50
£3,531.00
50m2
£2,942.50
£5,885.00
Labour
£160.50 - £267.50

(Prices taken from multiple sources and averaged)

Prices Checked 02/10/2023
Resin Driveway Cost Calculator
Factors That Influence Resin Driveways' Prices
How Big Is The Total Area?
Regardless of the size, a portion of the resin drive's price is fixed, for example that of the fuel needed to get to the site and back. Conversely, as the area increases, the cost per square metre will go down, while as the area decreases, the price will go up.
Current Conditions of The Driveway
The total cost can be reduced if you can utilise an existing concrete or tarmac drive as the resin's base. Surface removal is not required, resulting in a significant reduction in price.
Excavation is required to remove the existing material. A new base will also need to be installed, should there be a stoned or grass area. You would be spending more money compared to what you would spend had there been a pre-existing concrete or tarmac driveway.
The foundation for your driveway can be obtained by using your current one. However, your current driveway still has to be in reasonable shape. Any damage that may have occurred must be corrected prior to putting the overlay.
Installing on a base that is already complete is pretty much half the price compared to installing on a base that the contractor must build.
Applied Edging
The edge serves as a form of constraint, keeping loose stones from coming apart and ruining the driveway's design. Bricks, metal, timber, and stone are frequently used, although there are different possibilities to choose from. Every item has a distinct price.
Driveway Size and Shape Required
Driveways larger than a certain size will clearly be more expensive, but the price per square metre will be lower. However, oddly shaped driveways require more installation time, raising labour and overall expenses.
Weather and Time of The Year
Driveways made of raisin must be installed in dry weather, and unforeseen delays may occur due to weather circumstances. If a drive needs installing during winter, the contractor might build a contingency for wet weather.
Difference Between Resin Bonded And Resin-bound
Resin-bonded systems are made by spreading a resin layer over a pre-existing resin base, followed by the distribution of the aggregate over it. Certain aggregates will adhere to the resin, but others may be loose.
The aggregate is incorporated into the resin-bound system. After this is applied to the base, it is subsequently spread out to cover a smooth surface without any loose gravel.
It is cheaper to install resin-bonded paving compared to resin-bound paving in the long run.
However, there might be increased maintenance expenditures involved. As resin-bonded paving gets attached to the surface, this wears down more quickly. It will also not be porous, meaning that water will not be able to go through. To prevent puddles, extra drainage may be required.
Resin-bonded paving has a lower price, however, it has a higher chance of getting cracked and peeled. Because resin-bonded aggregate doesn't let water travel through, they are nonporous. In some cases, you may need to add drainage at a later stage to prevent puddles.
Aggregate Types Used
If you go with the pricier sort of stone, the drive will be costlier as well.
The price of stone often depends on the stone's popularity and availability. Brighter tints of various colours will lead to higher prices.
You can also select a variety of colours to use in your design patterns. Such a process requires experience and time to execute correctly, and hence it costs more.
Get Free Driveway Quotes Online
UV stable vs non-UV stable resin: Which one is required?
Resin costs vary dependent on the type of resin you select. UV resin is twice as expensive as non UV resin, hence the overall metre rate is significantly lower for UV resin. Are you more concerned about discoloration or do you just need something functional?
If you utilise a non-UV resin, the surface will eventually yellow. When using gold or yellow stones, you won't necessarily encounter an issue. However, if you move a planter from the driveway to the street later, you will notice where it has been.
Converting a Block-paved Driveway to a Resin One
You'll need to consult your resin driveway installer to look at your alternatives if your driveway is block paved. Resin's price is basically the same and is determined by the size of the drive; but, your installer will have to determine if it is possible to install over the concrete or whether the concrete will need removing and a new sub-base prepared. Having a stoned or grassed area underneath requires some groundwork prior to installing resin bound, such as excavation and putting compact stone before placing an asphalt basis. Before resin bonded can be fitted, all of this work must be completed first. It will likely be as expensive as the resin itself.
How do you keep a resin driveway in good condition?
As the resin tends to look after itself, keeping it clean is simple. You will occasionally need to pressure wash the driveway to keep it clean, but apart from this, it is extremely easy to manage. Jet washing is always recommended, and it is an excellent method for cleaning. A regular garden hose can also be used if you don't own a jet wash.
Customers often wonder whether they should use grit or rock salt to reduce snow buildup in the winter. This is a safe procedure because the drive's conditions are unaffected by the salt.
To maintain your resin driveway in good condition, follow these simple guidelines:
Oil, cement, plaster, and fuel products should not be spilled. Such spills can be washed off, but if left neglected for a long time, they will stain.
Large, heavy objects should never be dropped on to the driveway. Despite the fact that the drive is designed to accommodate cars and large vehicles, skips and other large objects which have sharp edges can scratch the surface. Anything heavy, such as a skip, should not be dragged across the surface.
Avoid drying your car while it is sitting in the driveway. More often than not, this leads to tyre marks that can be cleaned, though avoiding them is preferable. Furthermore, should you have turning circles, you may want to look at installing them at a deeper depth than normal.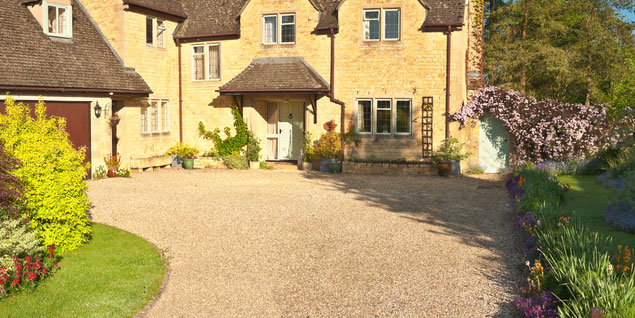 Possible Alternatives to a Resin Driveway
Though resin-bound driveway material is common, there are alternate options available:
Paving slabs: Another classic material is paving. Weeds develop where there are cracks in the pavement if it hasn't been properly maintained. However, lifting and changing paving is far easier than having resin-bound surfaces.
Concrete: Installing concrete is quite simple, but it has a tendency to crack and get stained from various oils and fuels.
Gravel: As the aggregate begins to move, gravel can become messy. In addition, gravel serves as the base for various types of weeds to grow.
Tarmac: The second most popular material is tarmac. Sadly, it doesn't stand up as well to high temperature conditions compared to resin-bound surfaces.
Further Information
Concrete, gravel, and block paving are common options for the majority of driveways. However, driveways made of resin have recently gained major popularity in the United Kingdom. Resin is definitely a very durable material with a stunning look and a SuSD-approved permeability. Now that the prices are going down because of the increased popularity, the number of people using resin for their driveways is going up.
The permeable, resilient, smooth, and easy to maintain surface allows water to drain readily when it comes to driveways made of resin. Besides the attractive aesthetics, resin-bound surfacing is very popular for driveways nowadays because of all the fantastic features mentioned above. But what is the cost of resin driveways?
The costs associated with resin driveways are difficult to calculate since each project involves completely individual requirements and specifications. However, in general, the price of a resin driveway starts at 58.85 per m2 depending on various factors, including the area size, the existing flooring, and the kind of aggregate used.
The versatility of resin-bound, among other characteristics, plays a key role in the selection of a new driveway. The non-slip properties of resin can be further improved by incorporating crushed glass or polymers into the mix, so it won't create any unsteadiness underfoot throughout the rainy seasons. It has a high degree of durability and sturdiness, in addition to keeping its texture and style. Other materials are more difficult to maintain compared to resin-bound driveways.
In spite of being more expensive, resin-bound driveways are preferred by homeowners due to their aesthetic appeal. Resin can make an old-looking drive appear fresh and new. There's a lot of potential for creativity, and we can assist you in deciding which style is the most suitable for you.
Compare Driveway Specialists Now