Block and Beam Flooring - Costs & Quotes
Last Updated on By Jon
Our 2023 guide to block and beam flooring covers detailed information and free quotes for this popular flooring option in both homes and workplaces.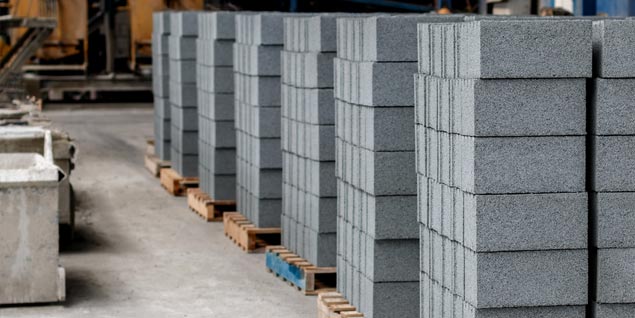 Block and Beam Flooring Costs
There are simply too many variables to give an accurate price for block and beam floor installation. Here are some of the factors involved, and an average cost per m2:
Service
Price
Excavation (hand / machine)
Disposal of Soil (skip / hippo bags)
Hardcore Fill
Concrete (ready mix / on site)
Sleeper Wall
Beam and Block Floor
Damp Proof Membrane
Floor Insulation (70mm - 120mm)
Protective Layer VCL (500ga - 1200ga)
Floor Screed
Total (m2)
£217.21

(Prices taken from multiple sources and averaged)

Prices Checked 02/10/2023
Block and Beam Flooring Calculator
Block and Beam is a popular flooring system that is preferred for its durability and ease of installation. To install this kind of floor, very minimal ground preparation is required, which significantly reduces the labour cost. With this, the construction costs less despite the relatively higher material prices.
What Affects the Cost of Block and Beam Floors?
Several elements affect the cost of this type of flooring. These include:
The floor structure design, which affects the size of items including (Concrete, Insulation, floor finish and screed). The variation in these items affects the cost. Here are some examples:

The thickness of the screed will depend on the construction's finishing requirements. If, for example, the beam and block slab is placed 100mm below the external door, then screed that is 100mm thickness will be needed to level the floor.
A thicker concrete base and more reinforcement are required for larger buildings.
High-grade insulation will need a thickness of about 100mm to reach a specific U-value. For the same U-value, lower-performance insulation material such as mineral wool may require a 200 - 300mm thickness.

Depth of excavation needed (also affects the disposal and hardcore cost)
The length of the floor- Steeper walls and intermediate reinforcement is required for floors installed over a long distance.
Get Free Block & Beam Flooring Quotes Online
What is a Beam and Block flooring system?
This is a flooring system comprised of inverted T-shaped beams that are made up of concrete and cut to match the construction drawing's requirements. The beams are laid perpendicularly to the brickwork walls that act as the support and form the main component of the footing's inner section. Rails that have 100mm bearing cover the entire inner leaf brickwork.
The beams must be laid at well-thought intervals to be filled with foamed concrete or dense aggregate blocks until the entire laid area's full width is covered. A mixture of fine sand and cement in a ratio of 4:1 is used as a topping on the floor structure. No adhesive or mortar is required in this construction since it is entirely a dry process.
Every installation is customized to match the building type requirements. With the system comes a plan showing the required layout of the concrete beams, the features of the concrete blocks that will be used and the relevant construction details.
What are the benefits?
High performance
This flooring system is resistant to pests, rot and moisture; hence requires very low maintenance. Beam and block flooring system is also soundproof and fire-resistant. Unlike timber flooring, the Beam and Block flooring system is less prone to creaks and shrinkage.
Highly flexible
The beam and block floors are easy to work with and can be used for various building types. The floor system can be used for sloping, uneven, and brown sites. Each building site has a specific beam type that can be supplied with directions about its installation requirements.
Ease of installation
Since very little excavation is required, the beams' installation can be done easily and quickly, saving on labour cost. This kind of construction is not dependent on weather and can be done in any weather condition.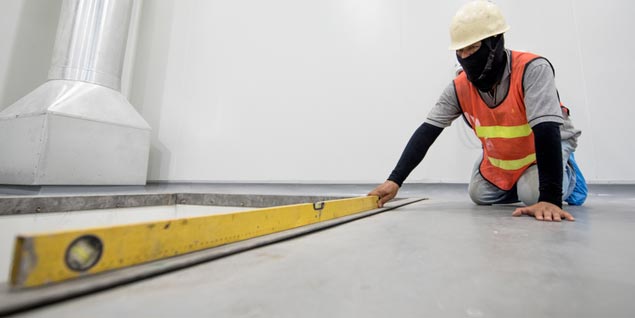 Intermediate flooring information
One primary advantage of this flooring system is that it can be used for intermediate level floor structures. This means that the Beam and Block system can replace the ancient suspended timber or wood joists. This flooring system is, however, not suitable for all building types since it comes with additional weight that needs to be supported. In this regard, the beam and block flooring is only ideal for constructions that can effortlessly accommodate additional loads. Perfect examples here are brick, thin-joint and insulated concrete forms.
The benefits of installing an intermediate beam and block floor system are:
Enhanced sound insulation
The high-density floor materials bars sound transfer from one storey to another. This means that no noise from any other floor will disturb you as long as there is a beam and block flooring system in the space you are in.
No irritating squeaks
Since no floorboards/decking is needed, you will not at all deal with the irritating noise.
Freedom of using several layouts upstairs
Considering that this type of floor can carry a heavier load, you can use blockwork in place of supporting walls. This will enable you to add solid structures such as hanging shelves in any section of the storey.
Underfloor heating (UFH) is straightforward to install
Although we are seeing improvement in lighter floor systems, a screeded system still remains the best option when it comes to the installation of underfloor heating. This is because it makes the whole floor to be a heat emitter. The UFH is straightforward to install and highly effective when there is a beam and block intermediate flooring.
High fire resistance
This flooring system is resistant to fire and even on exposure to high heat, it cannot get deformed, twist, or collapse. With this flooring system in place, there is a chance to contain a fire outbreak and evacuation of the building.
Potential drawbacks
Though beam and block is an excellent flooring system, but as with any other flooring system, it has a few downsides: It is not appropriate for lightweight timber construction- As mentioned above, this flooring system comes with additional weight and is not suitable for lightweight constructions unless extra supporting structures are installed. This simply means that this flooring system is limited to mason work construction. Since the beam can be heavy, you will need to get machine lifting backing during installation. You must also be very considerate of where the building's services will pass through. It is undoubtedly not easy to cut a concrete rail like you would for a timber joist. Similarly, it is also hard to do piping and cabling works on a concrete floor. However, note that with proper design and planning, all this is solvable. If you need sufficient space, you should consider installing counter battens below the beams.
Compare Block & Beam Costs Now