Average Cost of Moving a Staircase - Compare Quotes
Last Updated on By Jon
Our 2023 staircase moving guide will give you all the knowledge, average costs and free quotes to be able to make a fully-informed decision.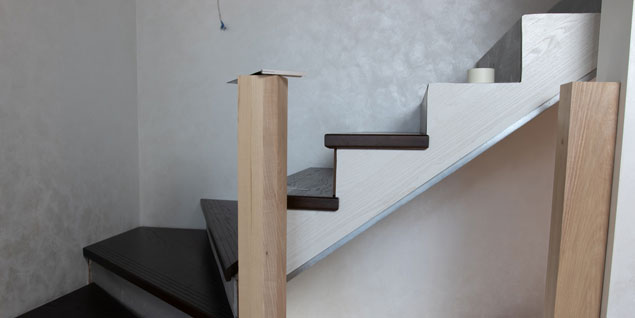 Typical Costs to Move Stairway
Though there are many variables that can affect the overall project cost, we've compiled some average costs for various stair-moving scenarios you may encounter:
Service
Price
Moving an Internal Staircase
£3,090.00
Handrail & Balustrade
£128.75
Finishing
£257.50
Carpet
£319.30
Inspection
£206.00

(Prices taken from multiple sources and averaged)

Prices Checked 30/09/2023
Moving a Staircase Cost Calculator
Planning to move the staircases of your home or office? Well, this could improve the design of your interior by creating a more open living space that will enhance the light flow. Better still, incorporating a new and beautifully finished staircase can improve your décor style and the overall value of your home, which is a great move for homeowners who plan to sell their property in the future.
However, moving a staircase is never a simple task. In fact, it can be expensive and time-consuming depending on the area you are moving the staircase. That said, what can you expect when handling this task and how much will it cost to move your staircase? I would recommend that you keep reading for a detailed answer to these questions and much more.
Factors affecting the cost of moving a staircase
Ease of access and installation: If the staircase you choose is difficult to access and more complicated to set up, then such a staircase will heighten the labor costs.
The need to redecorate: If you will be using your old staircase, chances are that you will need to redecorate them by painting which increases the cost. Still, you might be required to repair the flooring, and plaster which will raise the costs you pay.
Inspection costs: To ensure that you are complying with the set building standards, you will be required to pay for the inspection by your local building authority which increases the costs.
Style and scale of the new staircase: Note that different types of staircases require varying amount of work to move and install, which means that you can expect to pay varying prices depending on the style. For instance, large and complex styles will cost more than simple designs.
Add-ons: Some homeowners would prefer some extra features including handrails, spindles, turned posts, and caps. Such add-ons can increase the cost of moving your staircases.
Things to consider when moving a staircase
Whether the old staircase can be used
Although most people tend to think that their old staircase cannot be used, you could be surprised to find out that you can use it, a measure that helps to ease the renovation and make it less disruptive. Before fitting the new staircase, you should go to the floor based at the top of the staircase and remove the flooring. Doing so will allow you to see the joists that support the floor you are standing on.
At this point, you can leave your old staircase intact so that you can use it. Next, mark the joists that are supposed to be cut so that you can insert the posts at the edge of the new opening. Then, add insulation between the posts on the existing wall. The new staircase can now be put in place and the old one removed which is a faster process than when you fail to use the old staircase.
Required professional skills
Besides moving the staircase, you will note that there is a lot of work that comes along the way requiring you to hire professionals to handle such tasks. For instance, you will need the help of a carpenter who can create new fixtures for the stairs or repair your hardwood flooring. At the same time, you might require a decorator or plasterer to repair or decorate the exposed walls.
If planning permission is needed
Third, you will want to determine whether planning permission is required when moving your staircases. In some instances, you will not need the planning permission, if the staircases do not have any impact on the overall structure of the building. However, a planning permission could be required if the stairs support the building and when they are likely to result in major damage if the process goes wrong.
Type of staircase to install
Are you planning to install a staircase similar to the old one or a different type of staircase? Well, installing a similar staircase to what you had before could make the installation task fast and easier. On the other hand, a different staircase could require more planning plus specialized features that could require hiring new tradesmen for the job.
Get Free Staircase Moving Quotes Online
Different materials used for staircases
There are lots of materials to choose from for your staircases. These materials differ in terms of durability, aesthetics, maintenance needs, purchase costs, and the amount you want to spend while installing your stairs. On that note, let's have a look at different materials used for staircase.
Metal: This is another material to consider when looking for a durable set of stairs. Metal works perfectly on spiral staircases but it can be noisy and disruptive.
Softwood: If you need an affordable staircase option, softwood should be the material to consider. It is simple to work with and is mainly used for straight staircases.
Glass: If you need aesthetically pleasing stairs, you should consider glass staircases. This material is modern and elegant but also quite expensive.
Hardwood: If you need durable staircases made of wood, you should consider hardwood stairs. However, hardwood is pricier than softwood and requires maintenance.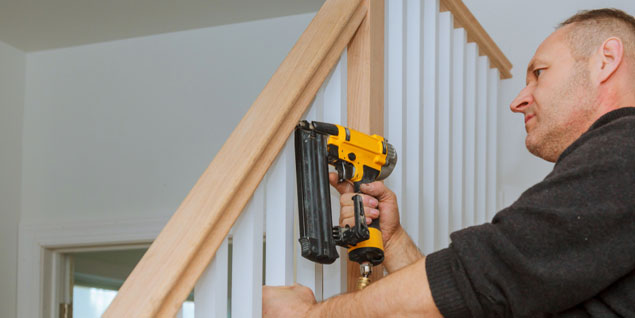 Types of staircases
Staircases are of different types. You will come across a variety of designs and shapes to choose from so that you can settle for a practical choice based on the staircase's location. Some of these types include:
Straight staircases: As the name implies, these are staircases that move in a straight direction from the top to the bottom. These are the simplest kind of stairs and the most affordable options.
Quarter-turn staircases: These are staircases that highlight a precise turn at some point. The staircases are an excellent option when you need space-saving stairs that are visually appealing compared to straight stairs. Also, they are an excellent choice for users who need some privacy.
Half-turn staircase: These staircases highlight a resting and landing space halfway up. The staircases are best suited for structural designs.
Winding staircases: These are an ideal choice for aesthetically pleasing staircases. The stairs take up a little space and you can use them throughout the floors.
Spiral staircases: As the name suggests, these staircases feature a spiral design. Such stairs are constructed of metal and designed for use in tight spaces.
New vs replacement staircase
When moving your staircase, you can choose to keep your current stairs or invest in new ones. So, how do you decide whether to purchase new stairs or reuse your old ones? I would recommend that you consider these factors:
Design of the new space: If you find that the shape, style, and size of your new space are not similar to the previous one, then you will have no choice but to look for a new set of stairs that will be compatible with the new area.
Condition of the staircase: What is the condition of your old staircase? If it is in good shape, then you could reuse it. However, if the staircase is in a bad condition and you need it to fit into the style of your new and modern space, look for a new set of staircases.
How long will it take to move stairs?
It is not quite easy to estimate the amount of time it will take to move your staircase. However, depending on the design, simpler models like straight staircases can require 3-4 days. However, complicated designs could take a lot of time up to several months. Also, if you plan to install a staircase with a complicated design. It could need that you hire an architect who will draw your plans, further increasing the required time.
Can I move a staircase myself?
Yes. You can move your staircases yourself, but to do so, you must have a good understanding of your floor plan and structure. At the same time, before moving your staircases, you must know that:
If you install a staircase that is not structurally safe for use, remember that you are putting your family at the risk of accidental falls.
When moving your stairs, you must ensure that all measurements are accurate. Otherwise, a tiny error could affect the fit and look of the final structure.
Moving a staircase requires a lot of hard work and it can get complicated, so you must be ready to deal with all challenges.
Failure to comply with the set building regulations could result in legal action that could cost you in future.
That said, if you are not up to par with these standards, hiring a professional for the job is a better move for your safety and that of your family.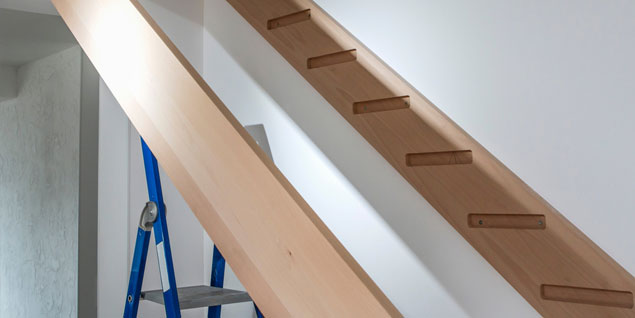 Do I need planning permission to move a staircase?
Well, this depends on the place you will be moving the staircase and the impact of the structural work that will need to be done. For instance, when using the old staircase, you could simply do so without a planning permission. However, if you are installing a new staircase that will require a lot of structural work, get a planning permission for everybody's safety.
What are the building regulations for moving stairs?
Well, there are strict building regulations to comply with when moving your stairs. On that note, I would recommend consulting a professional who will advise you better and help you adhere to these regulations. Such regulations cover a wide scope including the angle of the stairs, dimensions, and headroom. So, be sure to consult further.
Conclusion
Moving your stairs could seem like a complicated home renovation task but if handled correctly, it could yield more benefits and satisfaction to improve the living conditions of your space. Therefore, despite the cost that you will be needed to part with while handling the task, ensuring that it is done correctly is the best means of ensuring that these costs are worth it.
Compare Stair Moving Costs Now