Floor Screeding Costs, Calculator & Quotes
Last Updated on By Jon
If you're looking to screed a floor this article will tell you all you need to know. We detail average floor screed prices (updated weekly) and look at the factors affecting how much it costs to screed a floor in 2023.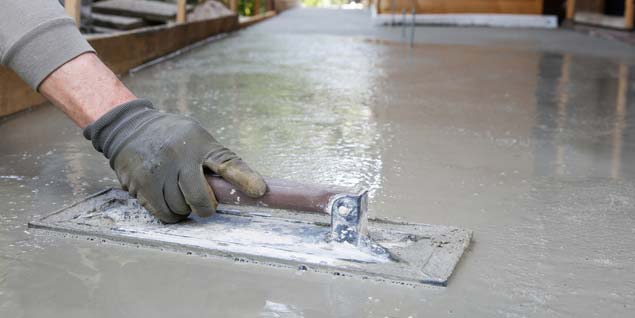 How Much Does Floor Screeding Cost?
Lets start off with some average prices for all aspects of floor screeding:
Material
Price (m2)
Sand & Cement Screed
£13.30
Liquid Screed
£17.10
Quick Drying Screed
£15.20
Labour
£10.45

(Prices taken from multiple sources and averaged)

Prices Checked 07/12/2023
Floor Screed Cost Calculator
Factors affecting floor screed costs
There are of course a number of factors which will directly influence the average cost per m2 such as:
Screed type: as detailed further down in our article, choosing one of the three main types of screed will have an influence on the price. Typically, liquid screed has a more expensive material and preparation cost overall.
Screed depth: this cost factor is directly related to the volume of screed required to reach the minimum depth requirements for your project.
Floor size: as to be expected, the larger the area of the floor needing screeding the bigger the overall project cost, both with increased material and labour charges.
Screeding the floor in an average-sized room can take a full day to complete, with costs ranging between £240 and £420 per day for labour and materials.
Information
Whenever a new floor is laid in your home, it will have to be screeded so that it creates a smooth finish to lay your choice of floor covering over. Screed consists of a combination of sand, cement, water and a few other aggregates that help form a smooth base to lay the final flooring on to. As such, it's crucial to ensure that the screeding is done properly – any errors will be highly visible, especially when the time comes to lay flooring down.
It can be difficult to provide exact pricing to have screeding done because of the various aspects that have to be considered beforehand. One of the main factors affecting the cost of screeding will be the type of screeding that's being used, along with the area size of the floor.
On average though, a basic cement and sand screed will cost between £14 and £18 per square metre. Flowing screed, which has become quite popular over the past few years, will be a little costlier at between £16 and £20 per square metre. In most cases, the largest part of the price you pay will be allocated towards labour. It's important to remember that flowing or liquid screed will only be a cost-effective alternative to cement and sand if the floor in question is larger than 40 square metres.
Get New Floor Screeding Quotes Online
Types of screed
Search online for the various types of screed available and yo may be shocked at the diveresity, however there are only 3 main types that are commonly use around the home:
Sand & Cement
Perhaps the most common, sand and cement screed is not in a liquid form and is applied semi-dry which makes the preparation and application easier for the professional.
Liquid / Flowing
Increasingly popular especially for underfloor heating applications, liquid screed is easy to apply and provides a very level, smooth finish providing proper preparation work is carried out.
Quick Drying
It goes without saying that once screed is poured, you won't be able to walk on it for some time. Fast drying screed allows work to commence in as few as 12 hours from application.
Aspects to Consider when Having Screeding Performed
Before having screeding work done, it's strongly recommended that you obtain at least three quotes from different contractors. We can assist with this if you're able to complete our quick and easy website contact form.
It can be quite challenging to get the cement mix right for screeding as well. As a result, you should not attempt to perform this in a DIY capacity at any time. A qualified flooring specialist will provide you with various screeding options to suit your specific property. They will also ensure that all skirting boards are removed and the flooring is sealed wherever necessary.
Over the past few years, liquid screed has become extremely popular because they tend to be self-levelling, while also not shrinking as much as their cement counterparts. It's also a great option to use for under floor heating because it allows heat to transfer efficiently between itself and the pipes.
An experienced professional must always do preparation for liquid screeding because the floor will have to be correctly tanked and insulation boards will need to be placed on top of a damp proof membrane. The base layer must then be lined with polythene sheeting to prevent leakage and protect against possible chemical reactions that could occur with the insulation on the underside.
If you would like to have flooring in your home screeded, but you haven't been able to find any reliable contractors, we can assist you with this. Simply fill in our quick and easy website contact form, and you will be contacted by up to four qualified, accredited and pre-screened contractors within a day or two. They will set up appointments to inspect the area of your home where the screeding needs to be done and let you know what scope of work is going to be involved.
Compare Interior Floor Screed Quotes Now